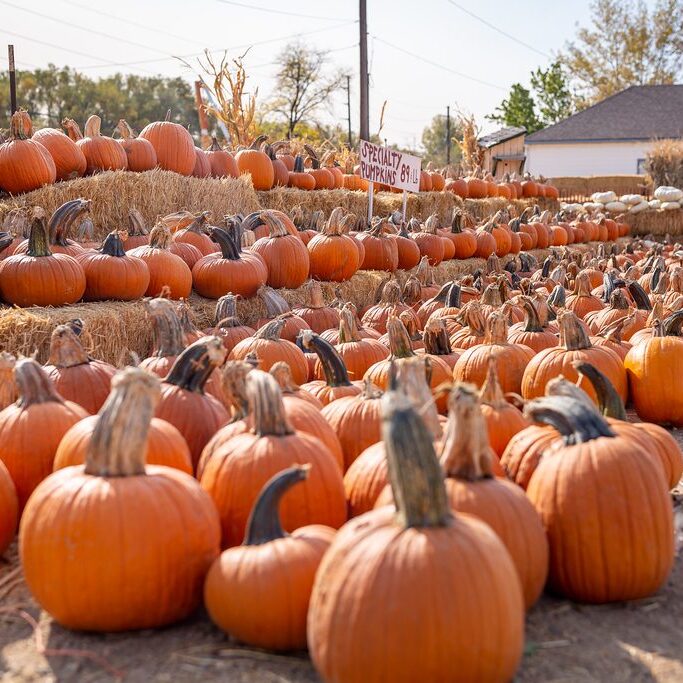 October Pumpkin Carnival!
Don't miss our fun-filled weekends in October – celebrating the harvest, the joy of autumn, and tons of pumpkins! Our festival caters to young children and adults who want to play. We also build lots of Instagram worthy displays with our 100% Certified Organic Pumpkins, Squash, and Gourds to capture those perfect fall photos with your friends and family!
Please share your best moments with us, #RockyMountainPumpkinRanch ! 
We look forward to your visit this fall!  
Food Vendor - WEEKENDS ONLY
Fresh-made Funnel Cakes, Hand-Spun Cotton Candy, Dipped Corn Dogs, Brats, Snow Cones, Squeezed Lemonade, Big Hot Pretzels, Popcorn, and so much more! Tickets, Cash, or Credit Card Accepted. 
But make sure to stop by our Produce Market for our in-house, hand-dipped Caramel Apples! Limited batches made on Saturdays and Sundays only, so get them early!
Reserve our birthday party area for larger groups and some outdoor fun.
FACE PAINTING - WEEKENDS ONLY
It wouldn't be complete experience without stopping by the face-painting booth! Pick out a design from $5, $8, or $10. Tickets or Cash only. 
And let's not forget the really big deal… Picking out your pumpkins and other fall items from the abundant bounty on the festival grounds!
Reserve our birthday party area for hosting a more private event!